---
Doble puntuación - Double punctuation
Technique: Vinyl records with laser cuts on wall. Table with Turntable and LP's covers.
2014 - Zona Vacía. Le Laboratoire Gallery. México City. Curator: Michel Blancsube.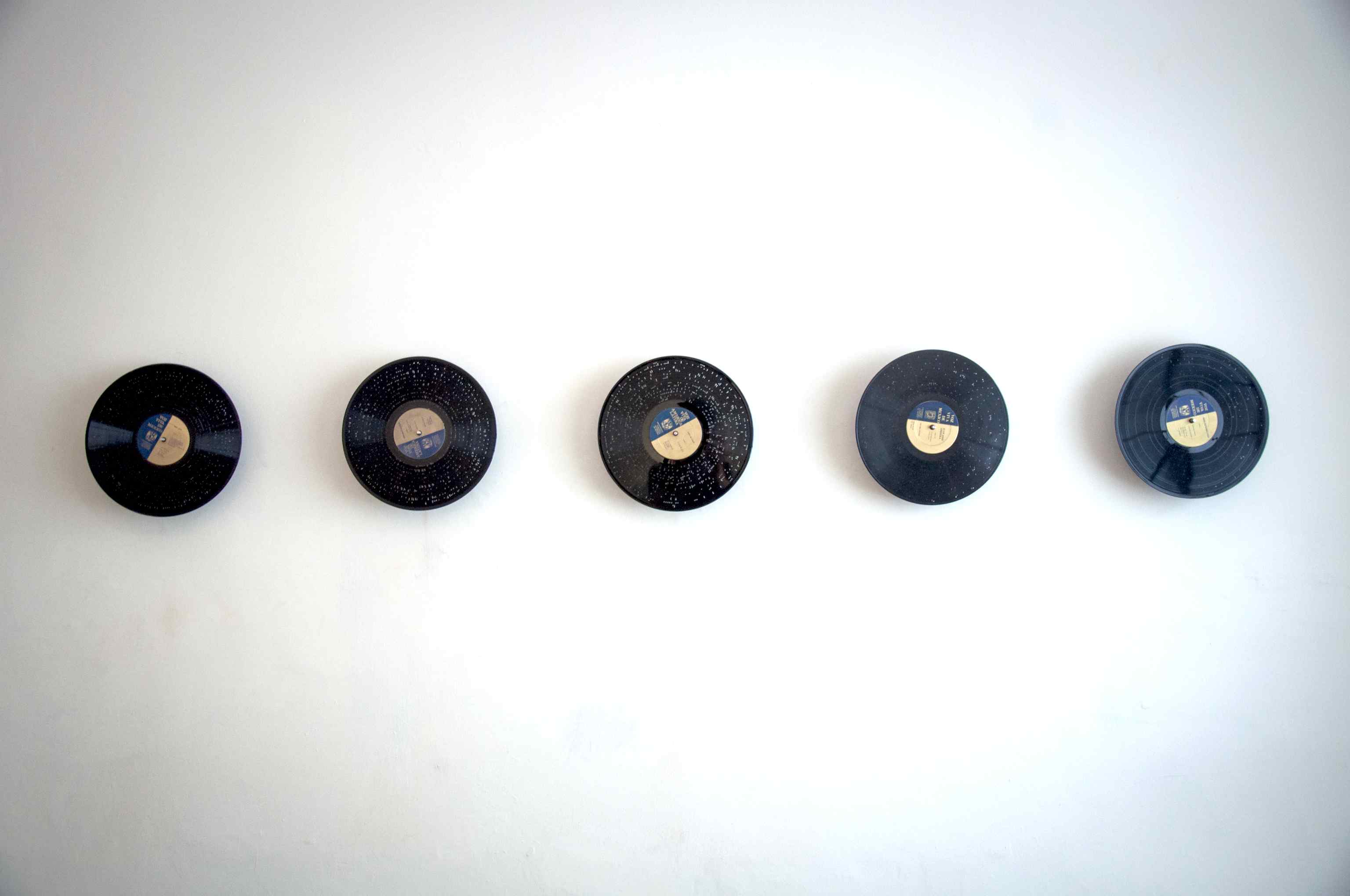 Double punctuation consists in an intervention of an old vinil LP's series (Voz Viva de México) published by the university of mexico in the 1970's, about the work of mexican and latin american writers and poets.

Here I am reiterating the pauses that the authors make while reading in loud voice, marking the text punctuation signs in the records, in a proportional way to that of the spoken text. I establish then two superpositions of pauses that are not coincident.
The literary engraved pauses over the LP´s are signs that transpass the records and they erase bits of the speeches, making noises, jumping over the LP´s and irrupting the diction of the spoken word. A new series of sign constellations is born, each one with the characteristics of the authors text. The public can alternatively play the records in order to discover the sound effects of the double punctuation.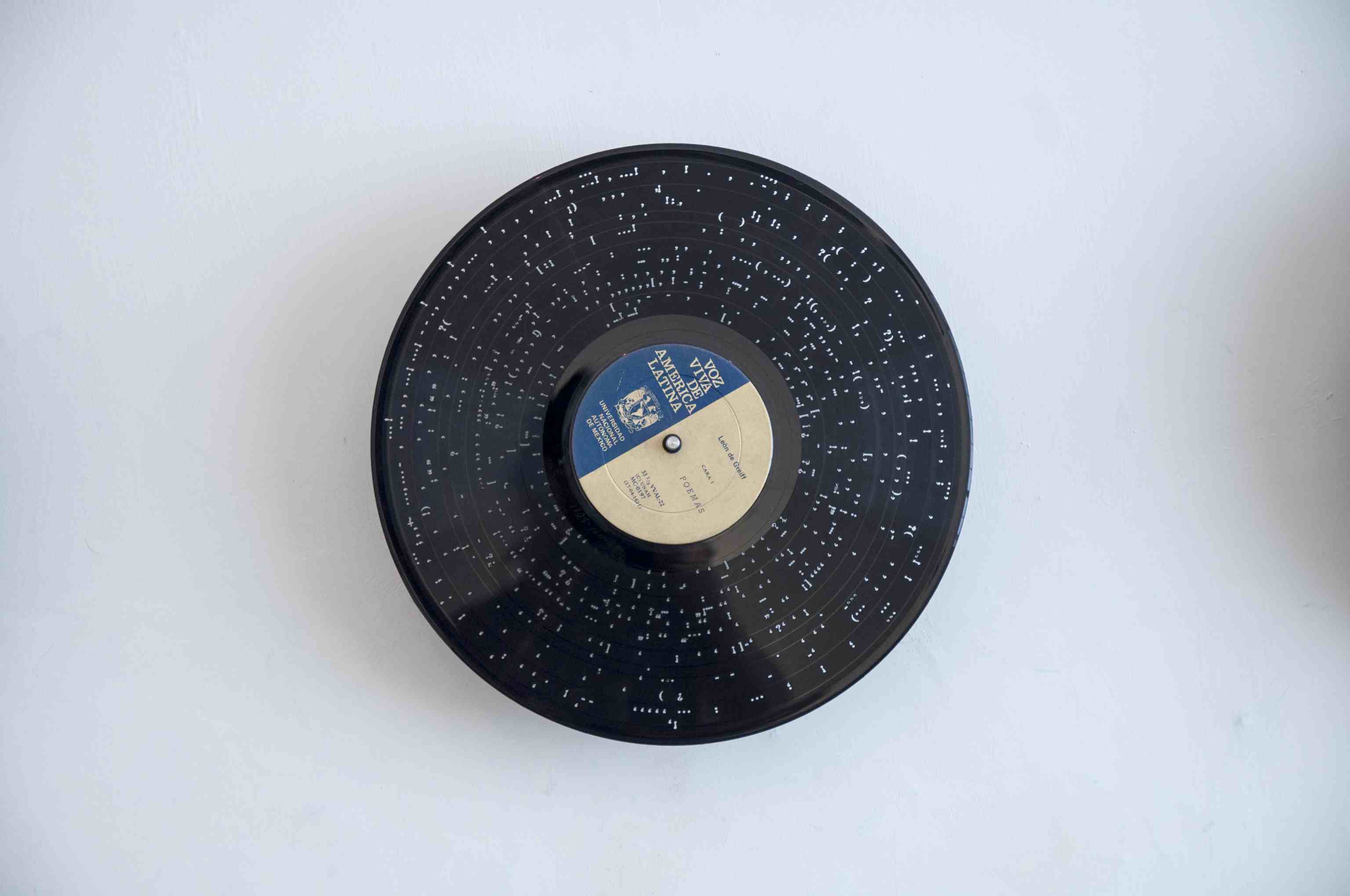 Zona Vacía. Le Laboratoire Gallery. México City.
Esta obra consiste en intervenir antiguos acetatos publicados por la UNAM dentro de una serie planeada para difundir a los grandes literatos mexicanos y latinoamericanos (Voz Viva de México).

Aquí intento reiterar las pausas que los escritores y poetas hacen al hablar, marcando los signos de puntuación de los textos en los discos, de manera proporcional al texto hablado. Se establecen entonces dos superposiciones de pausas que no coinciden.
las pausas literarias grabadas sobre los acetatos son signos que traspasan los discos que borran parte de los discursos e irrumpen en la dicción de los hablantes. Nuevamente, se crean una serie de constelaciones sígnicas en cada LP que pertenece a un autor distinto. El publico puede tocar alternativamente estos discos para descubrir los efectos de la doble puntuación.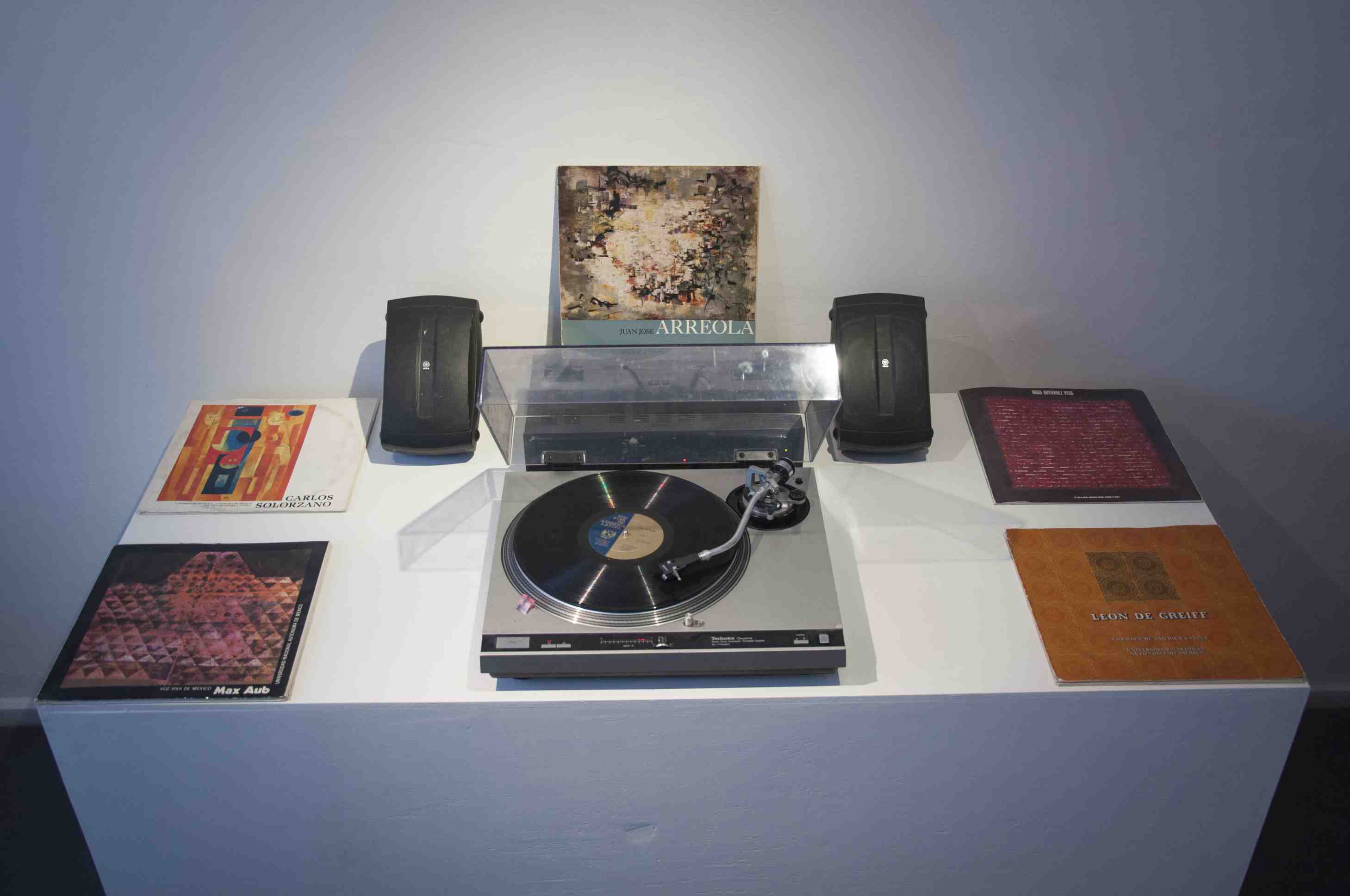 ---