---
Johan Sebastian Bach Two Voice Intenvions for Piano
Technique: Intervention on music scores cutting notes and stems, over black background. Schreyer editions. Volume 812. Inventions 1, 3, 5, 7, 9, 11, 13 and 15.
2014 - Zona Vacía. Le Laboratoire Gallery. México City. Curator: Michel Blancsube.
Bach piano scores are probably the most sold in classical music. I would not doubt that he is probably the most known and popular composer of serious music in history. His music scores are sold in thousands in some cheap editions like SCHIRMER, that sells them at very accessible prices.
Why do we play so much classical music from the past and not the music being composed today? Can we still find new things in Bach?
Here, my original interest was to erase him, eliminate the notes but not the other musical symbols. I had to take up decisions that were musical (how will I cut the different phrases and motifs?). Finally, it is inevitable that a new kind of music will come up, one with visual character that puts together the different blocks and geometric structures derived from the different chance cutting decisions.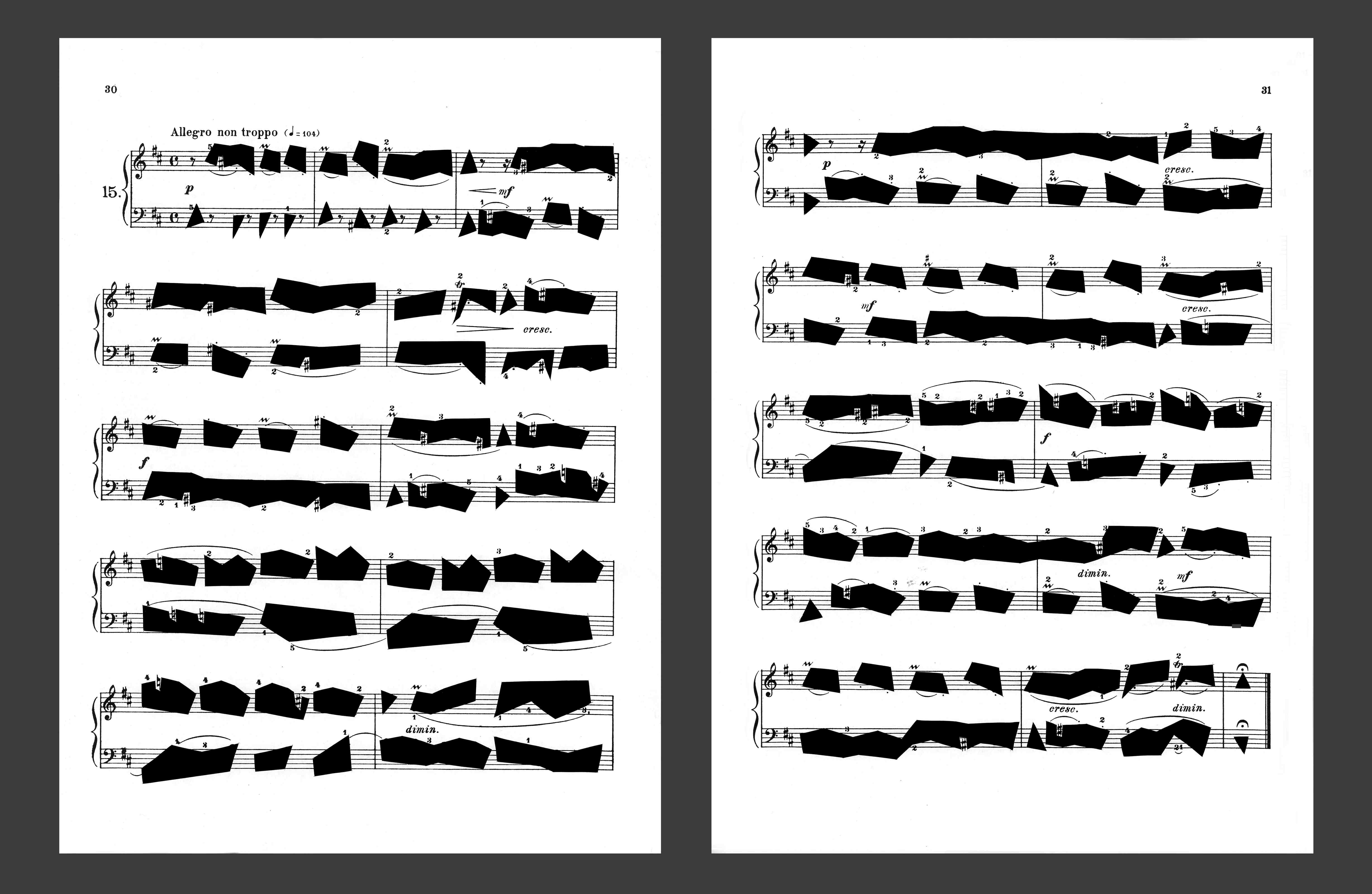 Invention 15 for two voices. JS. Bach.
---
Invenciones a dos voces de Johan Sebastian Bach
Las partituras de Bach son probablemente las más vendidas de la música clasica. no dudaría en que es probablemente el compositor de música culta más popular e universal de la historia. Las partituras de sus obras de piano se venden por miles en algunas editoriales como SCHIRMER a un precio muy accesible.

Porqué tocamos tanto la música clásica del pasado y no la que se produce hoy en día ? podemos seguir encontrando cosas nuevas en Bach ?
He aquí mi interés por borrarlo, por eliminar las notas, mas no los demás símbolos, tomando decisiones que no pueden ser más que musicales, pues aunque uno intente borrar al gran músico, es inevitable que otro tipo de música surja, una música de carácter visual que va hilvanando distintos tipos de bloques y estructuras geométricas derivadas del azar del corte, y de las decisiones que se van tomando (en mi caso determinadas por mi formación musical).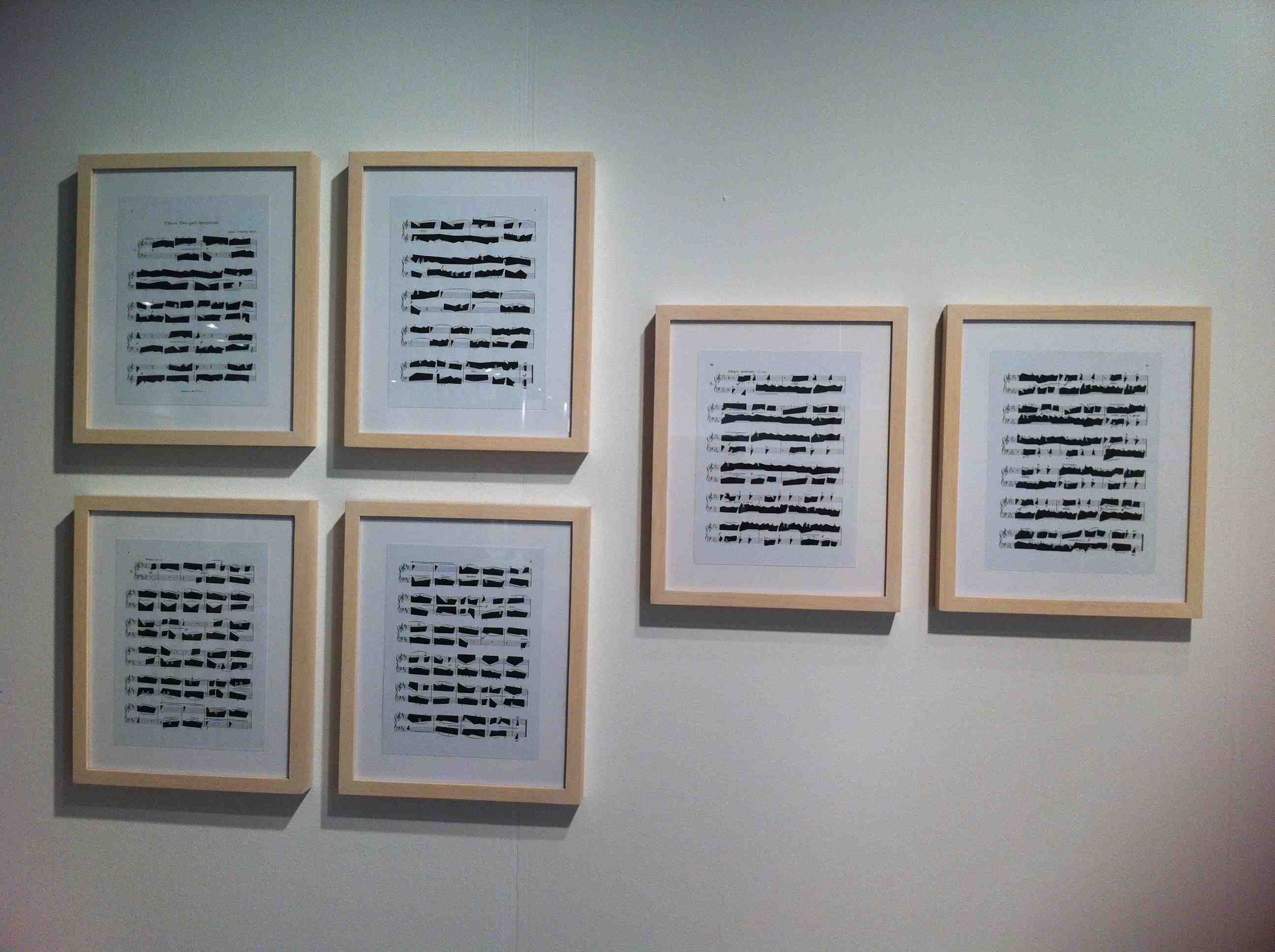 Inventions 1, 3 and 5 for two voices. JS. Bach. Scope Art Fair. 2013.
---