---
lolo: aliento prolongado - lolo: proglonged breath
Technique: Sculpture. Suspended Accordion. 198 x 36 x 16 cm.

2016 - ] entre [. Le Laboratoire gallery. Mexico City.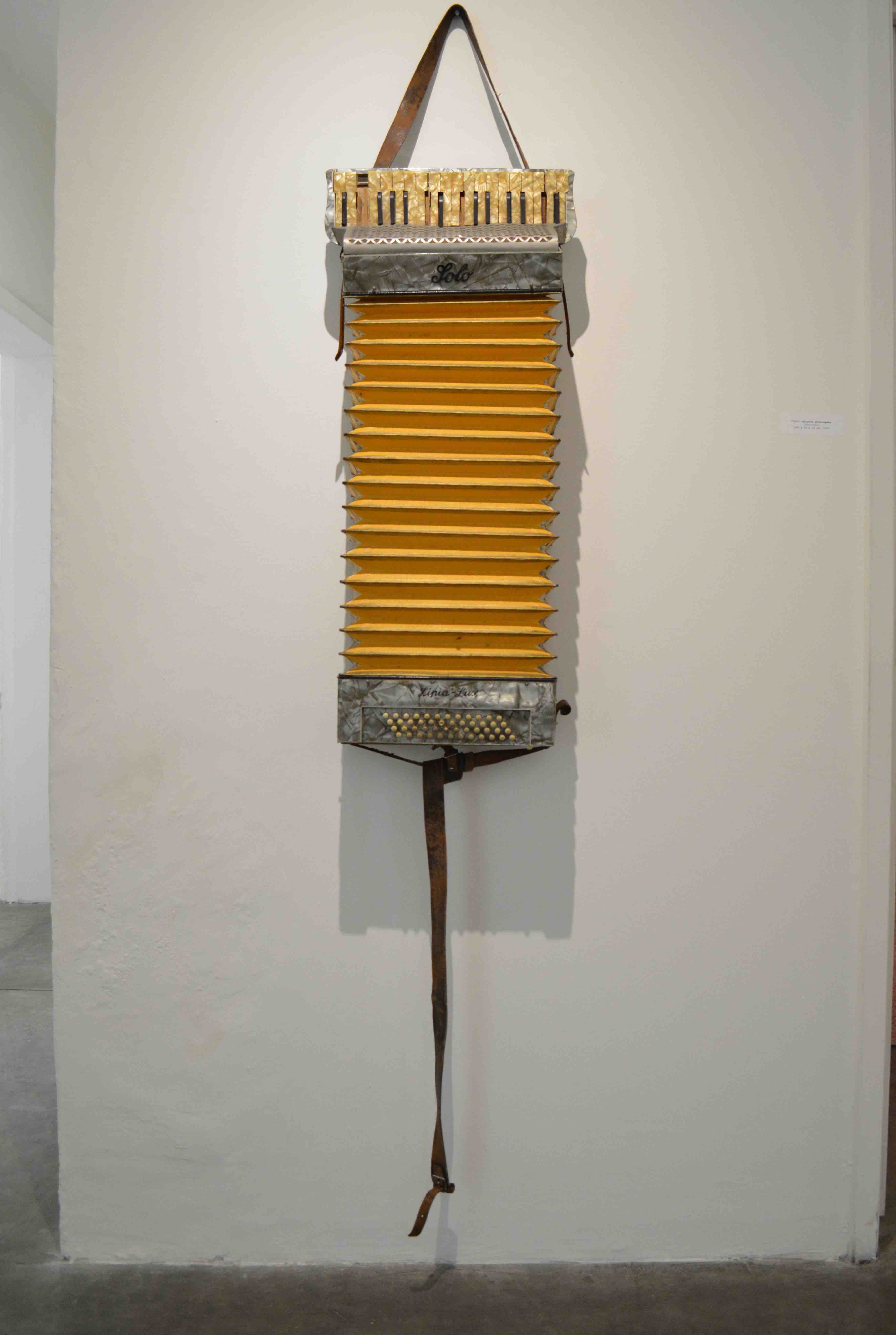 An old accordion in disuse with some of its keys broken, bought in a flea market. Its a beautiful object but at its last stage of its utilitarian life. Hanging it from the wall, the accordion falls down due to the gravity law, it stretches for the last time and its last breath becomes metaphorically in a continuous loop where the silent object keeps its synergy, an infinite potential of keep sounding
Un acordeón antiguo en desuso con algunas de sus teclas rotas comprado en un mercado de pulgas. Es un objeto bello pero que ya está en la última etapa de su vida utilitaria. Al colgarlo de la pared el acordeón cae gracias a la ley de la gravedad, se estira por última vez y su último aliento se queda metafóricamente en un loop continuo en el que el objeto silente guarda la sinergia, un potencial infinito para poder seguir sonando.